Unlocking potential, building business
success.​
Find the space to grow your business.
More than just a landlord.
E-Factor take great pride in being the preferred commercial landlord for many successful businesses. Beyond offering top-notch accommodation and facilities management services, we go the extra mile by providing dedicated business support through our team of qualified Business Advisors. Count on us to work with you whenever needed, ensuring your business thrives and achieves new heights of success. With E-Factor, you'll find more than just a space – you'll discover a trusted partner in your journey towards prosperity.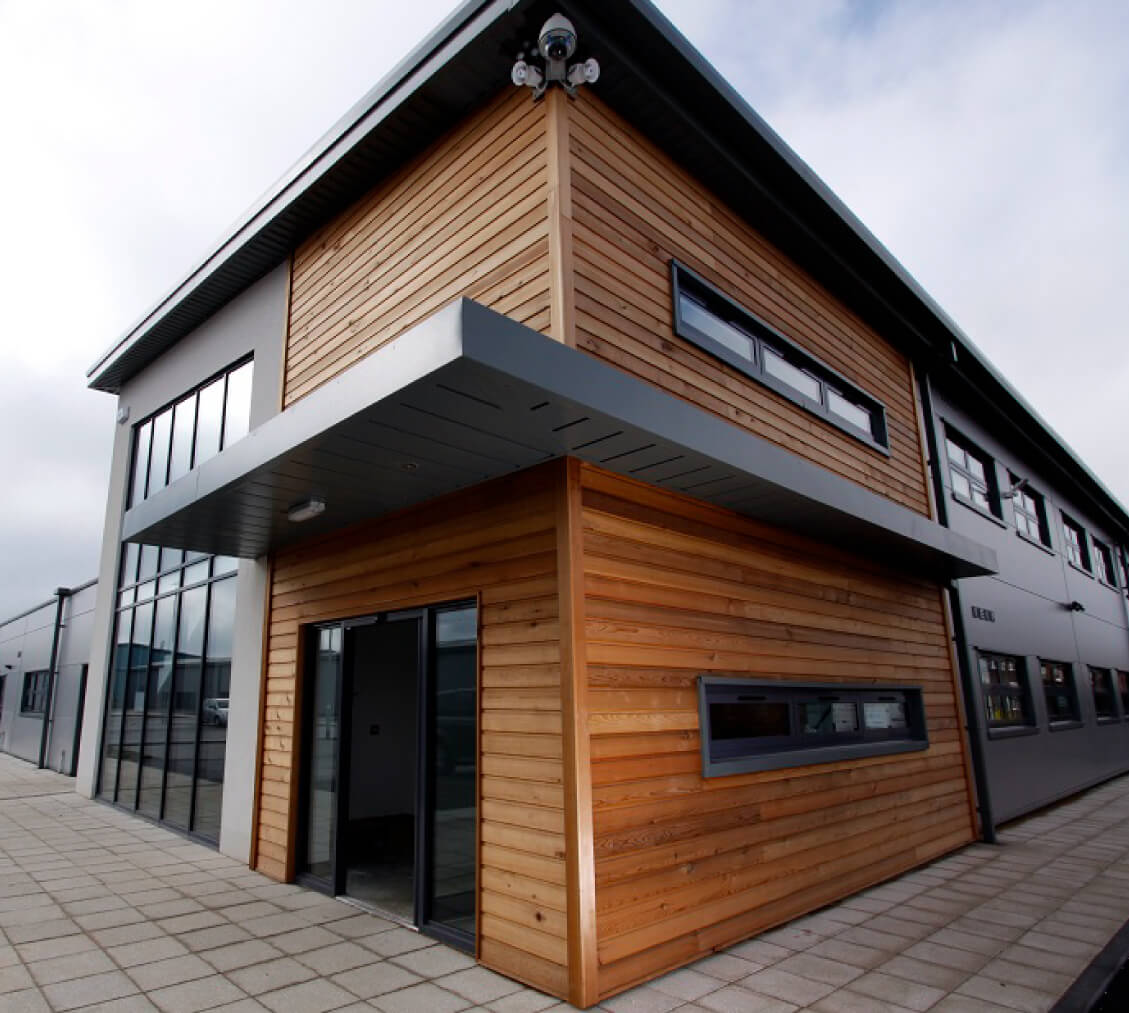 There is Strength in Numbers
July 2023 tenant
occupancy levels
Net Promoter score
(Tenants)
Net Promoter score
(Facilities Management)
What our tenants have to say
"The buildings are always well maintained, secure and well serviced. Access for clients is excellent also and meeting rooms and the café are very handy to have onsite.

The properties team are always professional and friendly and happy to help with any queries or issues when they arise."
"After many years of providing Facilities Management internally we decided to outsource the service following the retirement of a member of our team. E-Factor have been an excellent partner providing high quality and responsive services both for planned and emergency Facilities Management. We have extended our service provision with them to cover a second site following a very successful initial two years. The E-Factor team have been very supportive and flexible in their approach, customer service is very much at the centre of their service delivery. The team have also helped negotiate improved contractual terms from our suppliers. I would highly recommend E-Factor if you are looking to outsource Facilities Management."
"From the first enquiry to present day, nothing has been too much trouble for the E-Factor team. Natalie, Michelle and Kevin (amongst others) are a credit to E-Factor. They are always quick to respond to queries, even at weekends! The units themselves are amazing and perfect for our needs. We looked at a few different properties but none fit the bill as perfectly as the one at the Enterprise Village. E-Factor aren't just about putting businesses into premises, it's all about the after care, support and advice you get to help your business grow. It's not surprising the units don't stay vacant for long. If you are unsure whether a unit with E-Factor is right for you then come and have a chat with them. You will be able to see all that they offer!"
"For anyone who is looking to take their business onto the next stage of growth and rent a business premises, I would have absolutely no hesitation in recommending the team at E-Factor Properties. When I began my office search I had no idea what I needed, and Natalie took the time out of her busy schedule to show me around a variety of offices within their portfolio. With her experience and guidance, I chose the perfect office at Prince Albert Gardens and have really enjoyed my time there."
The E-Factor Team are very efficient and respond very quickly to queries and issues . They have a great team of staff and contractors working with them, who understand the needs of our building and the staff working within it. They have an easy to use online reporting system whereby you can log jobs and check their progress. There is also 24/7 telephone support for any emergencies that crop up outside of normal working hours. The team are proactive in looking at the future needs of the building and also monitoring contracts as well as ensuring they negotiate the best deals for us when they are up for renewal
"Pawsome Rawsome has just celebrated it's first year in business having opened on 1st March 2020. We would like to thank Natalie and every one of the E-factor team who have played a pivotal role in what we have been able to achieve. From providing a fabulous location, excellent premises and efficient services to offering exceptional business support and advice, moving from face to face meetings to online as we all had to adapt to the difficult circumstances presented by Covid-19. We are so glad to have found you and delighted to be part of the E-factor family".
"You have been an absolutely pleasure to work with. Thank you for your quick responses during the pandemic and continuous organised & efficient service".